Our mission is to create joy, connection, and engagement for seniors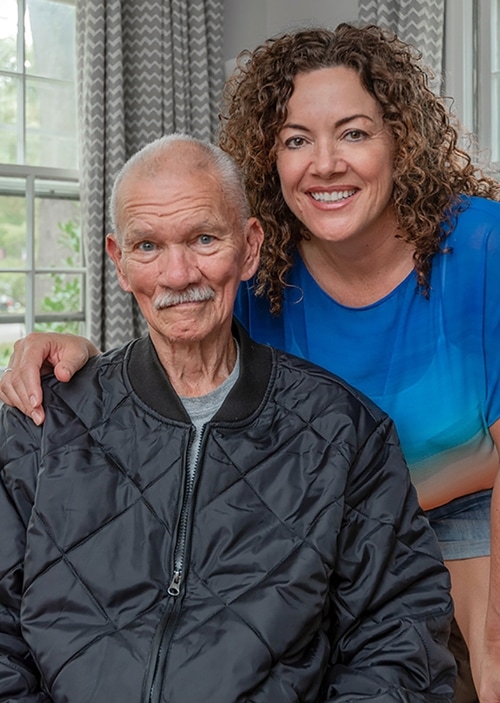 Our Story
While COVID-19 quarantined the world in 2020, my father fell and was placed in a skilled nursing facility across the country. Due to pandemic restrictions, I couldn't visit, hold his hand, feel his hug, or look into his eyes and tell him everything was going to be ok. Instead, I did what other families around the world did. I turned to technology.

When I saw my dad on the screen, I was profoundly moved to see the isolation and loneliness in his eyes. The once vibrant and animated Vietnam war hero was gone. I was determined to find a way to help and knew that Utopia Experiences could positively impact the quality of life of people like my father. Rooted in virtual live-hosted interactive game show entertainment, our company refocused to serve senior congregate living communities and their residents.
‍
We engage this elder population through stimulating intellectual activity that encourages participation, "tickles" memories, and provides individuals opportunities for self-satisfaction and enjoyment—with residents and family members. We also offer activity reporting, enabling the facility to improve the care they provide to residents, communicate better with families, track staff productivity, and see their return on investment. We serve with passion, and enthusiasm and are grateful for the lives we touch.

— Sasha Dawn, Founder and CEO
What We Believe
We believe in partnering with our clients to help them create experiences of a lifetime for their residents and families through technology.
We believe by being selective with our games and hosts, we can offer a solution like no other.
We believe human connection is fundamental to happiness. Utopia Experiences continues our commitment to bringing human connection and purpose to our loved ones.
Meet the Team